Een groot leeg raam en honderden mensen als model, dat nodigt uit tot schilderen!
In de Boterstraat in Alkmaar stond ik tijdens shoppingnight een avond in de etalage van Body Style. Ik schilderde snelle schetsen van voorbijgangers op het glas, net zo lang tot het gevuld was met winkelende mensen. Zo kon iedereen die voorbij kwam eens model zijn. Het is een ontzettend leuk samenspel tussen schilder, model en publiek!
Wil je ook dat ik live schilderingen maak op jouw event of werkplek? Dan kan je mij inhuren! Bel of mail me voor meer informatie: 0624988036 of inge@koetziervanhooff.eu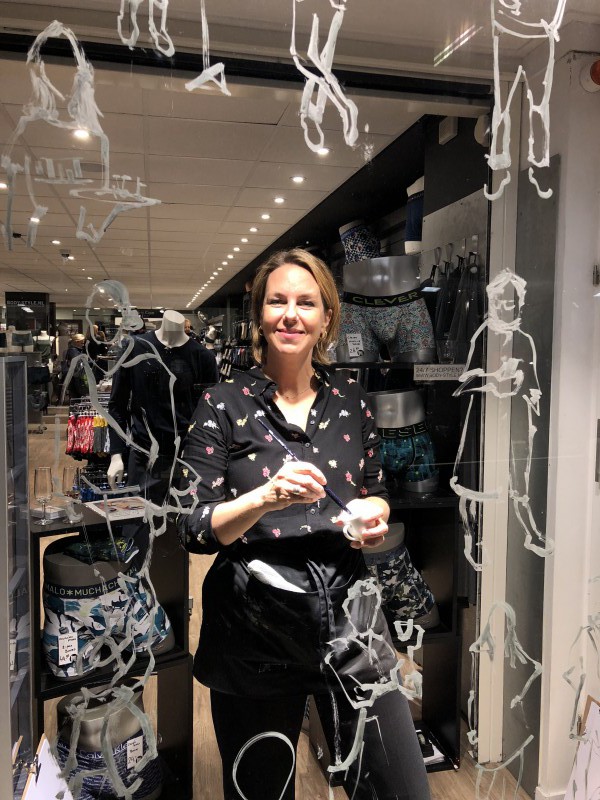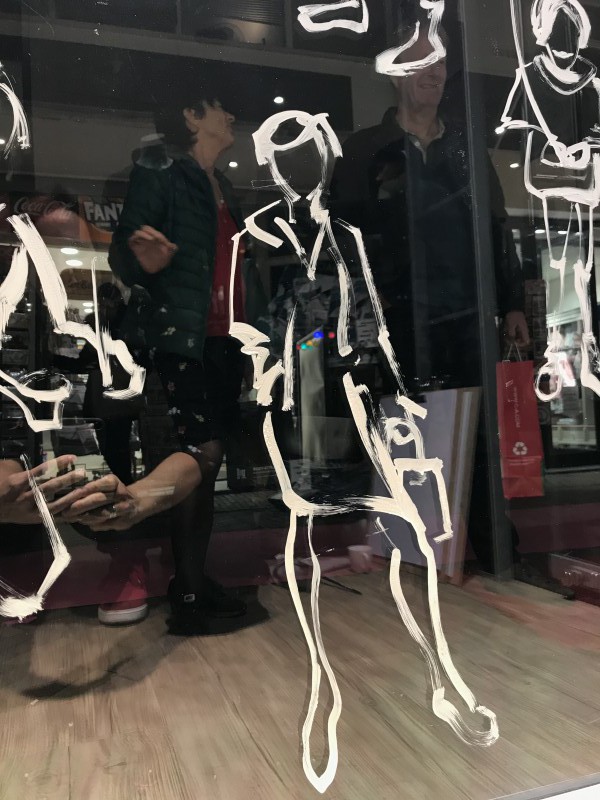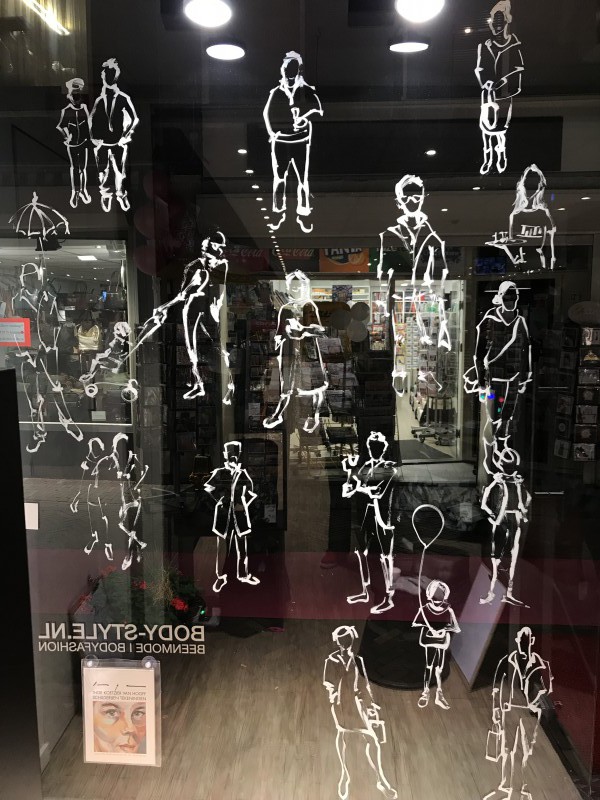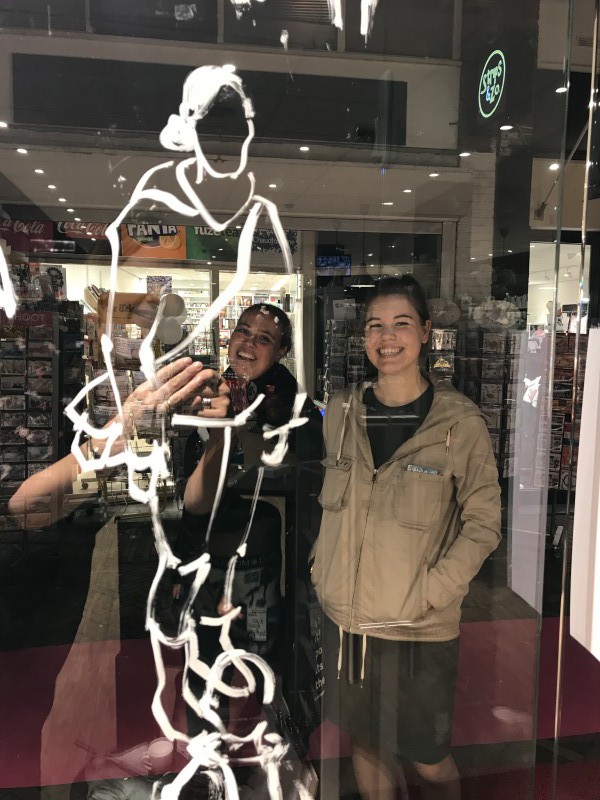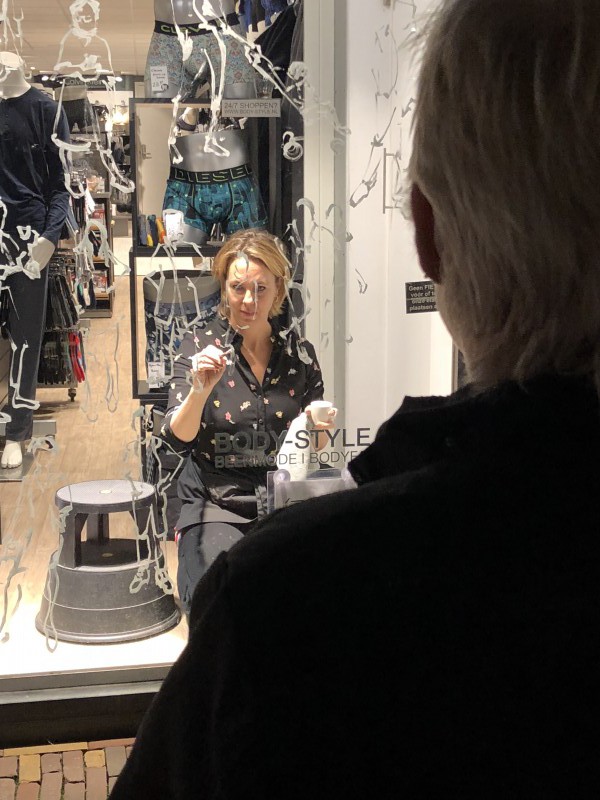 How I love to paint live models on a large canvas!
An empty window and hundreds of people walking by as my models = my cup of tea! In the Boterstraat in Alkmaar (NL), I was painting in the shop window of Body Style during Shopping Night. I painted quick sketches of passers-by on the glass, filling up the whole window. Everyone loved being a model for a minute!
Sketching like this at events is a very nice play between painter, model and audience!
Would you want me to make live paintings at your event or workplace? Hire me! Call or email me for more information: 0624988036 or inge@koetziervanhooff.eu