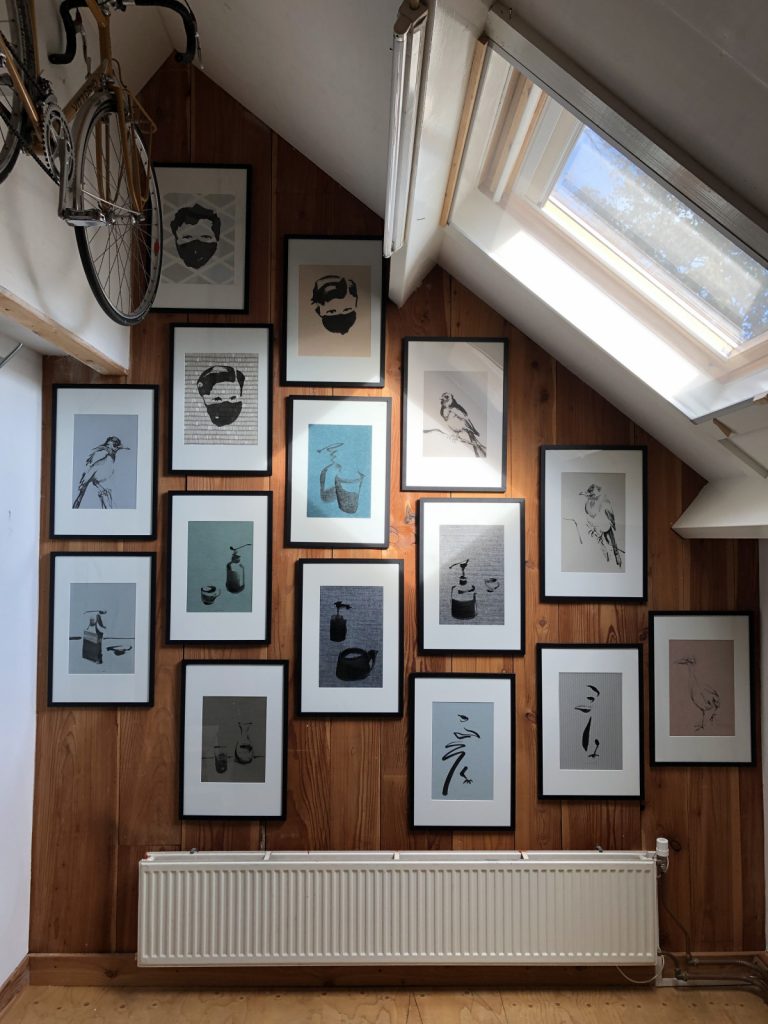 ATELIER BEZOEK OP AFSPRAAK
Ben je nieuwsgierig naar een schilders-atelier? Heb je zin om verrast te worden door een tekening of schilderij? Zoek je een kunstwerk voor jezelf of als cadeau?
Maak dan een afspraak voor een atelierbezoek. Dit kan ook 's avonds of in het weekend. Bel me even op, dan spreken we een dag en tijd af om vrijblijvend langs te komen. Ik laat je graag mijn atelier en werk zien. Telefoon / whatsapp: +31624988036
Vanwege de corona maatregelen zijn de open dagen uitgesteld.
#TIP #CADEAU #FEESTDAGEN
#CORONAPROOF KOM CORONAVRIJ, BINNEN MAX 4 PERS. TEGELIJK
Wijzigingen voorbehouden
"In een grote loods in Schoorl is een publiek geheim te ontdekken, namelijk het schildersatelier van Inge Koetzier van Hooff. Hier worden schilderijen en tekeningen gemaakt en tentoongesteld tussen machines, houtopslag en andere (schilders-) spullen – het is ten slotte een plek waar gewerkt wordt. Al 15 jaar werkt Inge in dit atelier, jarenlang gecombineerd met wonen en werken in een atelier in Spanje.
Het sfeervolle atelier is ook te bezoeken op afspraak. Zowel vroege schilderijen als de nieuwste werken zijn te zien en te koop. Inge is aanwezig voor vragen over het werk, het proces, de materialen, of over lessen en workshops.
Het atelier is binnen in de zwarte loods tegenover de gemeentewerf/brandweer, aan de Nieuwedam 2 in Schoorl (gem. Bergen, nh). "
Vrij parkeren en gemakkelijk te bereiken met fiets of bus (halte Damweg Schoorl)
OPEN STUDIO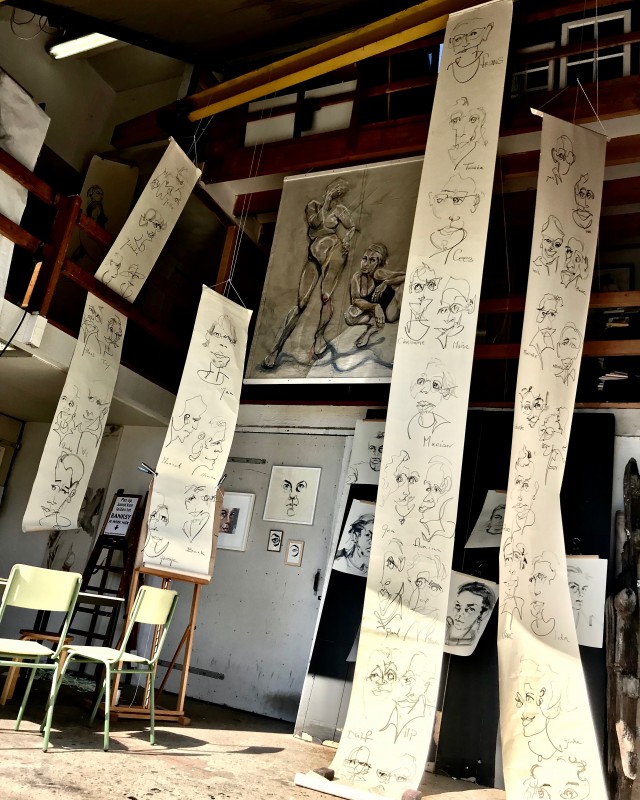 OPEN STUDIO
You are welcome for a private studio visit to appointment
The studio is inside a warehouse where my paintings and drawings are continuously exhibited between machines, wood storage and other (painter's) stuff. It's an atmospheric place where you can get inspired and informed about my work, the process, the materials, or about lessons and workshops.
All artwork is for sale.
The address is Nieuwedam 2 in Schoorl (gem. Bergen, nh)
It is inside the black building opposite the municipal yard / fire brigade.
Free parking and easy to reach by bike or bus (stop Damweg Schoorl)
COME AND SEE – CORONA FREE 🙂
Subject to changes