OPEN DAGEN & ATELIERBEZOEK OP AFSPRAAK
Per 1 juli verhuis ik vanuit mijn atelier in Schoorl naar twee nieuwe plekken: Alkmaar en Wieringerwaard.
Bijna 17 jaar heb ik gewerkt in het fantastische atelier aan de Nieuwedam in Schoorl (gem. Bergen, nh).
Nu komt mijn atelier op eigen terrein aan de Walingsweg 1 in Wieringerwaard.
Een kleiner (les-) atelier heb ik in de Stadsfabriek, de nieuwe culturele hotspot, Marconistraat 5 in Alkmaar.
Op afspraak ben je altijd welkom voor een atelierbezoek. Dit kan evt. ook 's avonds of in het weekend. Bel, app of mail mij, dan spreken we een dag en tijd af om langs te komen. Ik laat je graag mijn werk zien.
Telefoon / whatsapp: +31624988036
STUDIO OPEN FOR PRIVATE VIEWINGS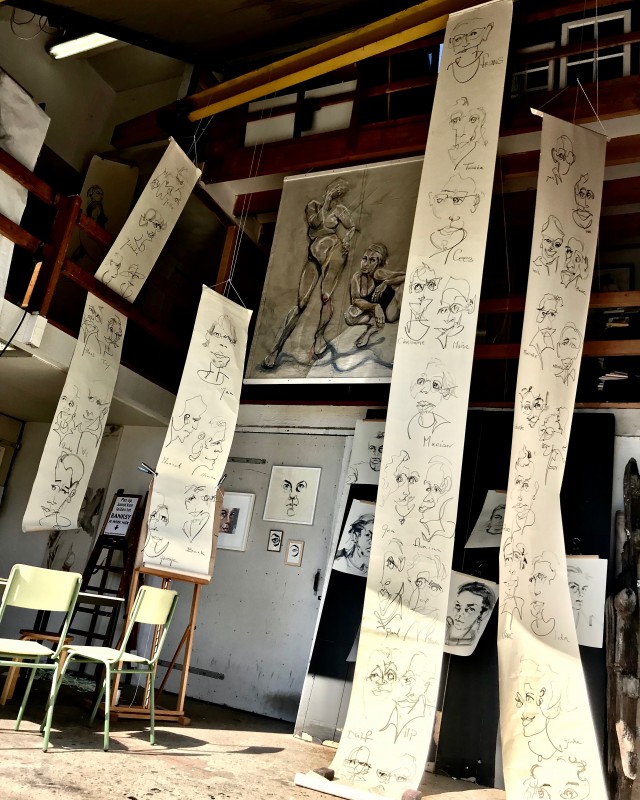 Open studio + private studio visit to appointment
You are welcome for a studio visit by appointment. Even in the evenings or at the weekend. Call, app or email me to arrange a day and time. I am happy to show you my work.
Phone / whatsapp: +31624988036
I am working in two studios.
The main big studio is at Walingsweg 1 in Wieringerwaard (under construction).
The smaller studio is at Marconistraat 5 in Alkmaar, the new cultural hotspot the Stadsfabriek.
Both are atmospheric places where you can get inspired and informed about my work, the process, the materials, or about lessons and workshops.