Modeltekenen
Tekenen naar gekleed model, voor zowel beginnende als gevorderde tekenaars.
Starten met korte les-/thema uitleg, vervolgens vrij werken onder begeleiding van Inge – een kans om te leren en te experimenteren!

HOE: Je leert om goed te kijken en vlot het gehele model op papier te krijgen. Het model neemt meestal korte, wisselende poses aan en dit bouwen we langzaam op naar iets langere standen. Bij deze manier van modeltekenen gaat het vooral om snelle figuur schetsen; geen tot in detail uitgewerkte tekening van 1,5 uur, maar een hele stapel vlotte schetsen. Afhankelijk van de les zullen we ook eens wat langere standen doen, dat is geschikt om je te richten op meer uitwerking of portret. Zo kan je steeds goed oefenen in het neerzetten van de hele figuur in de juiste verhoudingen, met levendigheid en eigen stijl.
WAAR: In het boven atelier van Artiance, Centrum voor de Kunsten
Canadaplein 3
1811 KE Alkmaar
WANNEER: 10 zaterdagochtenden van 10.30-12.00 uur
DATA 2022/2023
1 oktober
5 november
3 december
14 januari
4 februari
18 maart
1 april
13 mei
3 juni
1 juli
HOEVEEL: €230 incl. modelkosten, schetspapier, houtskool, koffie, thee.
Er is schetspapier en houtskool aanwezig, zelf kan je materiaal meenemen als ander papier (A3 formaat of groter), oliepastel of pastelkrijt, fixeer.
OPGEVEN via email: inge@koetziervanhooff.eu of mobiel/Whatsapp: 0624988036
Na opgeven krijg je de betalingsgegevens, als het lesgeld is betaald ben je verzekerd van een plekje.
Minimum aantal deelnemers is 10, maximum 14.
Onder voorbehoud van overheidsmaatregelen. Als de cursus door overheids-corona-maatregelen niet door kan gaan worden de lessen uitgesteld. Je plaats en betaling blijven dan geldig. Dit geldt ook bij onverhoopte afwezigheid/ziekte van Inge.
Wijzigingen voorbehouden
(Tijdens de les kunnen foto's gemaakt worden die op deze website of social media gebruikt kunnen worden. Wil je niet op deze foto's voorkomen, laat dat even weten.)
Ook interessant: de cursus portrettekenen in Alkmaar of andere lessen en workshops
Zie hier foto's van modeltekenen eerder in Schoorl: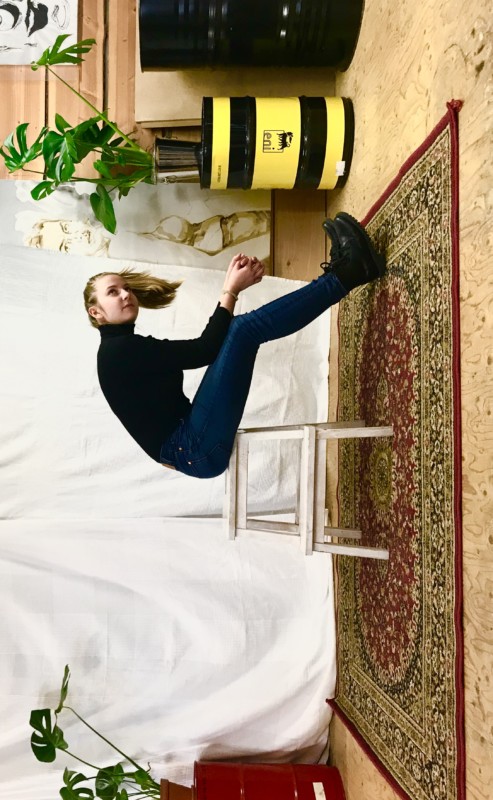 Model drawing course in Alkmaar
There will be a live, dressed, model. Mostly short poses for quick figure sketches, longer for portrait poses.
We start the lessons with a theme/explanation, then you can practise and experiment. I will be there to help, advise and answer all your questions. Model costs, paper and charcoal is included in the price, but you can bring your own paper and favourite drawing supplies like pastels.
The classes are dynamic and creative, a relaxed atmosphere in which everybody can concentrate and feel comfortable.
Place: Artiance, Centrum voor de Kunsten
Canadaplein 3
1811 KE Alkmaar, Noord Holland, the Netherlands
When: 10 Saturdays from 10.30-12.00 h
DATA 2022/2023
1 october
5 november
3 december
14 january
4 february
18 march
1 april
13 may
3 june
1 july
Price: €230 including model costs
Please subscribe before Sept. 1, 2022 via email: inge@koetziervanhooff.eu or whatsapp: + 31-624988036
After signing op you will receive the payment details, once the tuition fee has been paid you are assured of a spot. Minimum number of participants is 10, maximum 14. If the course cannot continue due to government corona measures, the classes will be postponed.
Subject to change
Photos can be taken during the lesson that can be used on this website or social media. If you do not want to appear in these photos, please let me know.
---