Portraits as visual characters written like calligraphy in ink on paper
Over the last few years  my work has shifted from realism to minimalism – almost abstract.
In my work I always tried to show the essentials, leave out anything unnecessary, 'Less is more' style.
Since I went to China several times to exhibit and work, I started painting a lot more with ink on paper. Due to those materials I went even further in painting just essentials. It is drifting to minimalistic, some would say even abstract painting.
February 2020
The plan for spring 2020 was to stay and work as an artist in residence in China again. Due to the Corona virus outbreak this is postponed. To support the people in China me and my fellow artist friends in Foshan and Europe joined our work in an online exhibition by the Foshan Art Institute.
My part was a video to show that people ( 'the Chinese' ) are individuals, each one with unique characteristics.
It was also published in the Foshan Daily Newspaper and by the Dutch Consulate in China on Weibo.
Artworks on this page are for sale in the webshop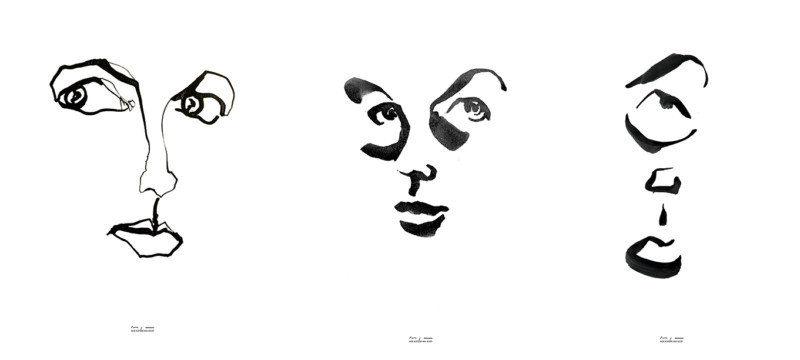 PORTRETTEN GESCHREVEN ALS KARAKTERS
Van observeren naar abstraheren.
In mijn werk probeer ik onnodige dingen weg te laten, 'less is more'. Sinds ik verschillende keren naar China ben geweest om te exposeren en te werken, ben ik meer gaan schilderen met inkt op papier. Vanwege die materialen ging ik zelfs nog verder in het schilderen van alleen de essentiële elementen. Zo is mijn werk steeds meer verschoven van realisme naar minimalisme – bijna abstract.
Omdat ik graag mensen teken en schilder worden ook de portretten anders, minimalistischer. Ik zet de karakteristieke visuele elementen van een persoon als een soort eigen gekalligrafeerde tekens onder elkaar. Zo ontstaan portretten geschreven als karakters.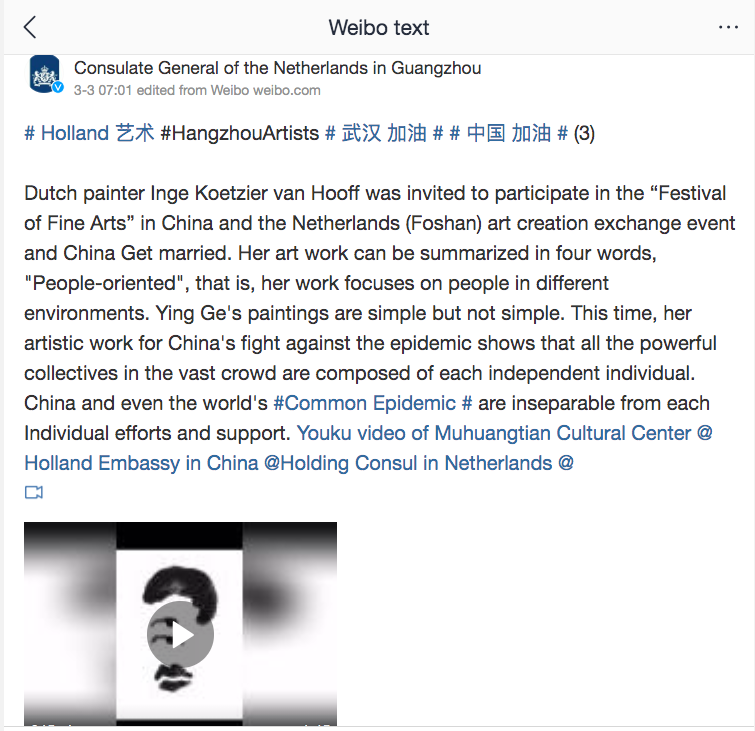 More about my link with China