Kunst kopen online? Ja, dat kan!
Via mijn website en webshop kan je kunst ontdekken in verschillende materialen, afmetingen, onderwerpen en voor ieder budget. Kijk en klik rond door mijn tekeningen en schilderijen, veilig en comfortabel vanuit huis!
Zie je iets moois dat nog niet in de webshop staat, of heb je vragen, stuur mij even een berichtje. Alle communicatie, vragen, verkoop, zelfs bezorging* wordt door mij persoonlijk gedaan.
Het werk wordt veilig en mooi ingepakt en bezorgd op adres naar wens.
Zo koop je een origineel cadeau voor jezelf of een ander!
Wil je graag persoonlijk kennismaken en mijn tekeningen en schilderijen zien, maak dan een afspraak voor een atelierbezoek. Je bent welkom om vrijblijvend mijn werk te zien in het atelier in Schoorl.
(*Gratis bezorging door mijzelf in Noord Holland bij aankoop vanaf 250€)
#tip #cadeau #buylocal #supportsmallbusiness #art #Alkmaar #Schoorl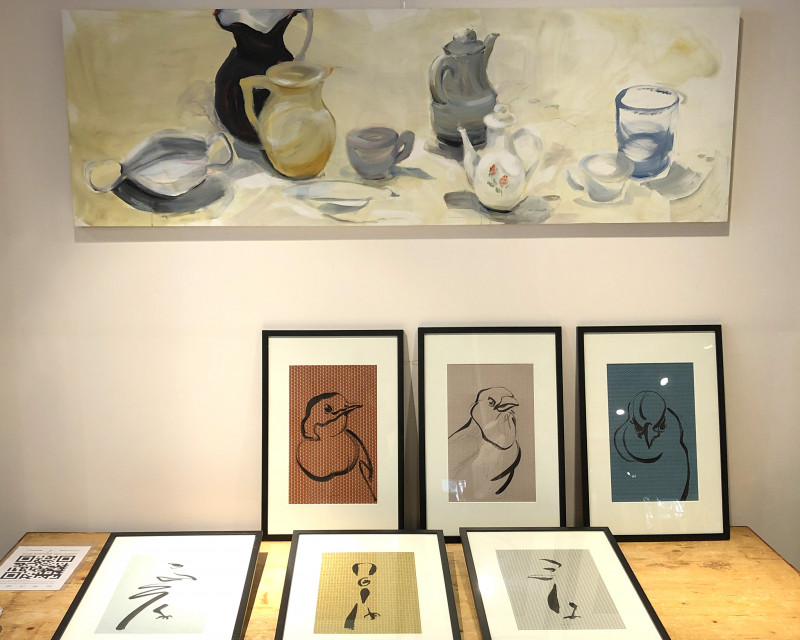 Buy art gifts online? Yes, that's possible!
In the webshop you can discover art in different materials, sizes, subjects and for every budget. Look and click through my drawings and paintings, safely and comfortably from home!
If you see something beautiful that is not yet in the webshop, or if you have any questions, please send me a message. All communication, questions, sales, even delivery * is done by me personally.
The work is safely and beautifully packaged and delivered to the address of your choice.
This way you buy an original gift for yourself or someone else!
Would you like to meet me in person and see my drawings and paintings, please make an appointment for a studio visit. You are welcome to see my work without obligation in the studio in Schoorl.
(* Free delivery in Noord Holland, the Netherlands, for purchases above € 250)