Rondje Kunst is een kunst expositie ronde in het Statenkwartier in Den Haag
Op 6 verschillende locaties laten in totaal 18 kunstenaars hun werk zien. Niet alleen kunstenaars uit Den Haag, maar ook van elders – zoals ikzelf!
Op de Van Aerssenstraat 117 exposeer ik met Nicole Donkers en Saskia Tannemaat.
Het is een mooie afwisselende expositie van ceramiek, tekeningen, schilderijen, collages en video!
23 + 24 juni 2018 van 11.00 – 18.00 uur.
Kijk op facebook of lees hier meer over het Rondje Kunst.
Met Nicole Donkers werkte en exposeerde ik samen in China.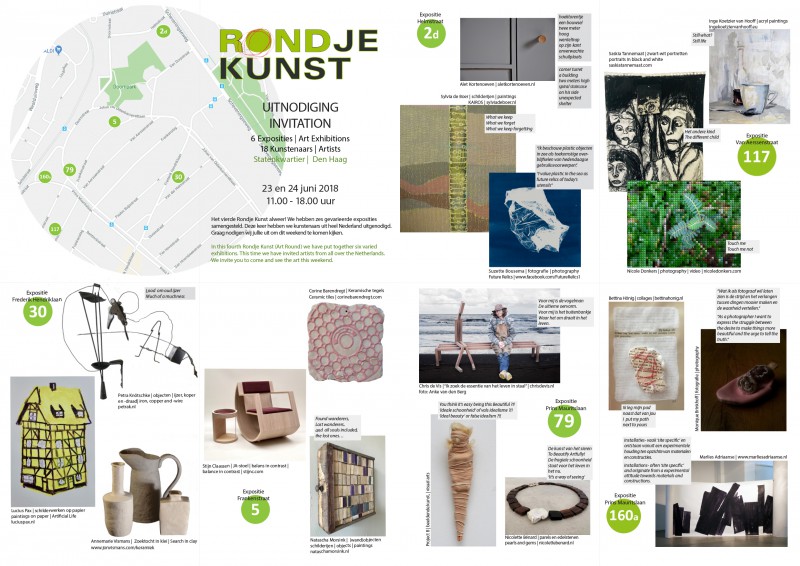 The Art tour "Rondje Kunst" in The Hague shows artwork of different disciplines at different places. 6 Locations in the Statenkwartier neighbourhood, each displaying art of 3 artists. I was exhibiting at the Van Aerssenstraat 117 with Nicole Donkers and Saskia Tannemaat.