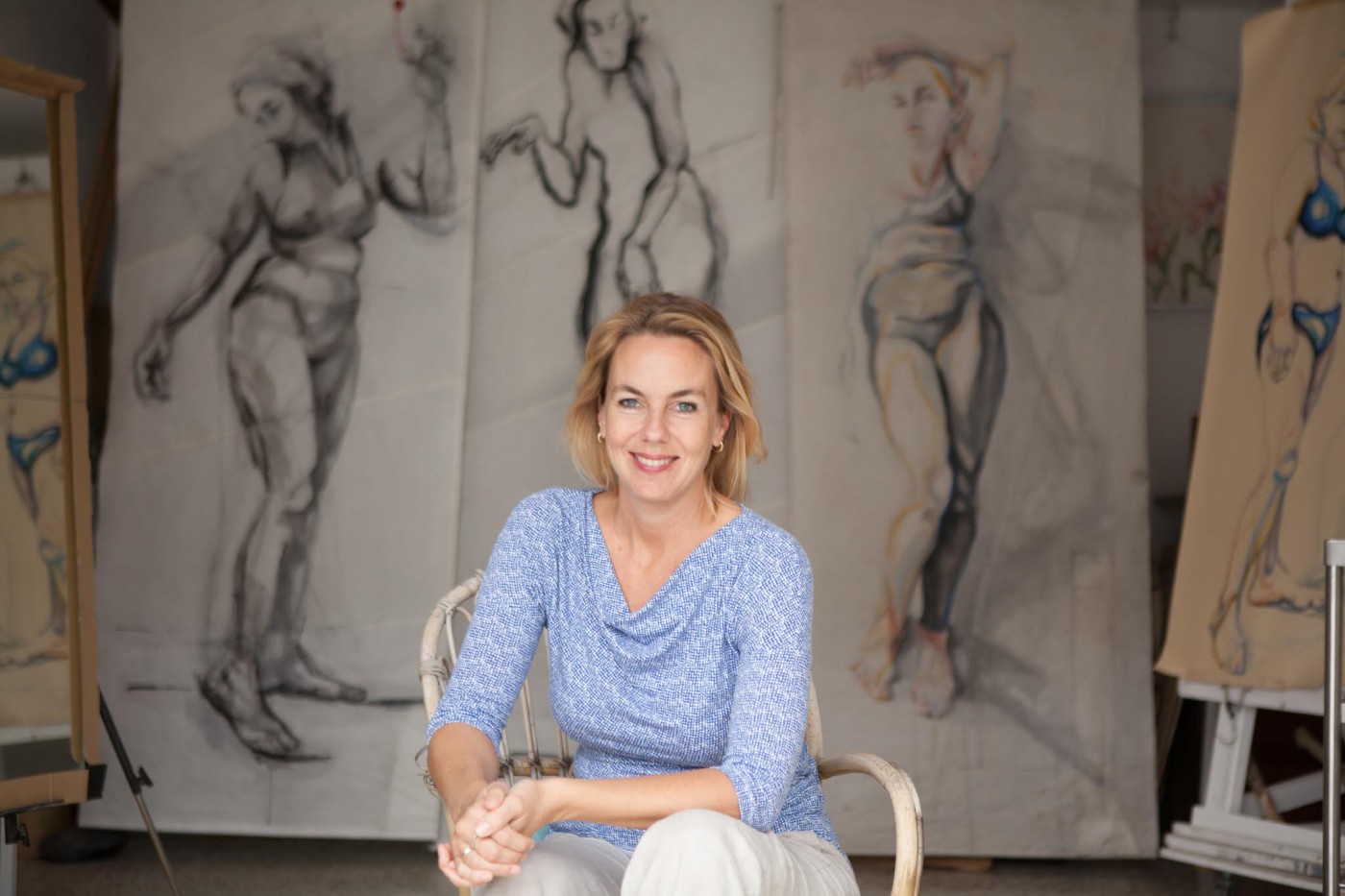 Portrait by John Hicks
About me, my paintings and drawings. Surf around on this website and explore my work!
In short about me:
Born in Holland 1 may 1973
Studied at Utrecht School of Arts and University of Amsterdam
In love with Lex since 1990. Best shared artworks; our three children Jeppe, Max and Jinke.
Recently moved from Spain (Lanzarote, Canary Islands) to the Netherlands (home Alkmaar / studio Schoorl)
Doing Paintings, Drawings, Illustrations, Designs, Drawing Classes and Workshops, Model Drawing Sessions, Commissions.
Contact  me:
email: inge@koetziervanhooff.eu
telephone/text/whatsapp:
+31-624988036
Or fill in this form to send me comments or ask me any question.