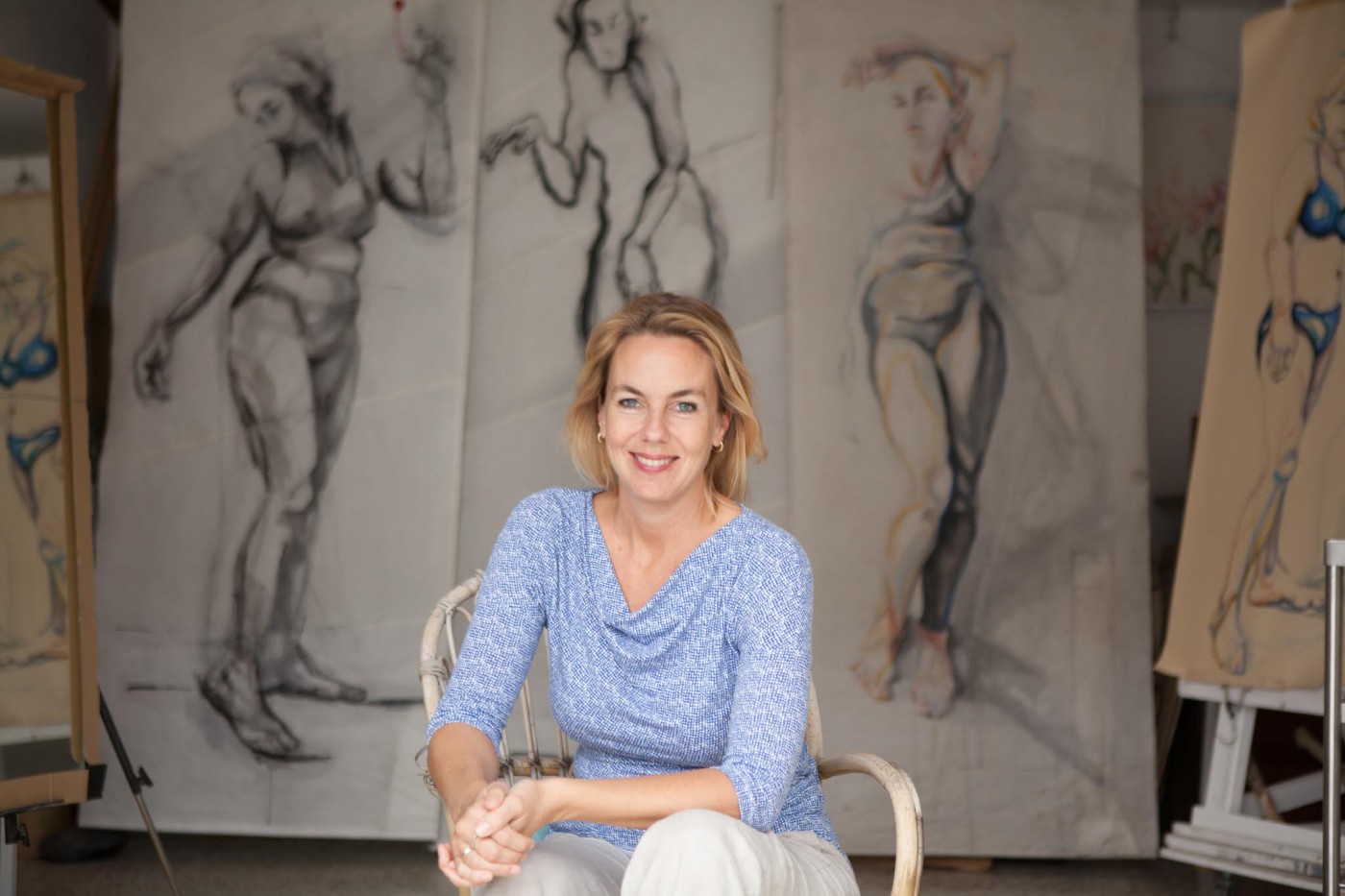 Portrait by John Hicks
About me and my artwork. Surf around on this website and explore my work!
In short about me:
Visual artist doing Paintings, Drawings, Illustrations, Designs, Drawing Classes and Workshops, Model Drawing Sessions, Commissions (and more)
Studied at Utrecht School of Arts and University of Amsterdam
In love with Lex since 1990. Best shared artworks; our three children Jeppe, Max and Jinke.
Recently moved from Spain (Lanzarote, Canary Islands) to the Netherlands (home Alkmaar / studio Schoorl)
Contact  me:
email: inge@koetziervanhooff.eu
telephone/text/whatsapp:
+31-624988036
Biography / About Inge Koetzier van Hooff
Dutch painter, born may 1st 1973
Inge studied at the Utrecht Art School and she studied Cultural Anthropology at the Amsterdam University.
After having lived in Spain for 10 years she currently lives and works in Holland. She would love to travel continuously as travelling provides the perfect background for the expression of her twin passions, people & art. Inge is always training the eye, observing, and concentrating on people in their various environments.
Inge sees something remarkable in most things, in every day life, experiences, landscapes, animals, people –  beauty is everywhere. She thrives to show her way of looking by painting just the necessary essential elements, the characteristics. In her drawings a lot is said by what is not drawn, just showing the essentials in a few lines. She believes the result is in the eye of the beholder anyway.
Painting in a sober palette and in transparent layers, in combination with the use of wooden panels or old sails as her canvas is an integral part of Inge's recognisable style.
By exhibiting her work, sharing it online and teaching Inge likes to inspire people to look around and to create. Her work has been acquired by museums and private collections and has been exhibited widely at various art venues and events.